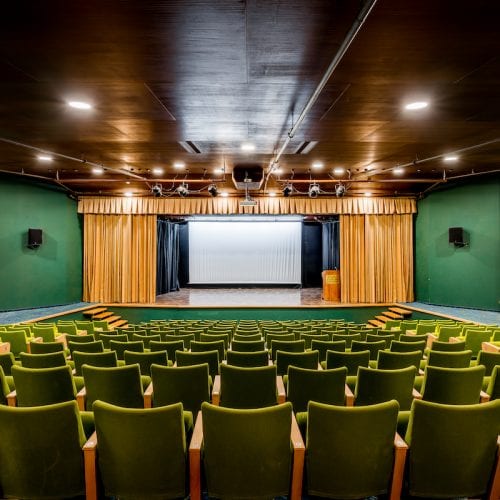 A new and magnificent auditorium suitable for hosting up to 250 people.
The auditorium is equipped with technical equipment and amplification and is suitable for hosting exclusive conferences and conventions that combine exhibitions, presentations or on-stage panels.
In addition, the auditorium is suitable for film screening.
We invite you to fill out the form and we will be happy to reply with an estimate.